Tifaouine Angale, in Anougal in the South of Marrakesh
HAF Volunteer
Down to the village of Anougal, on February 11th, the Farmer-to-Farmer team visited this women's cooperative for the first time.
On this sunny day, a dirt road is leading us to the small village of Anougal. Olive trees, mountains, rocky constructions and dry rivers are the daily environment of the inhabitants. We are welcomed by the smiling and beautiful women who created the cooperative.
The twenty-women cooperative of Tifaouine Angale produces apple vinegar out of the smallest and unsellable apples they harvest. The others are sold in their original form. In addition to that existing production, the cooperative wants to make other products out of apples and that is why HAF is visiting them.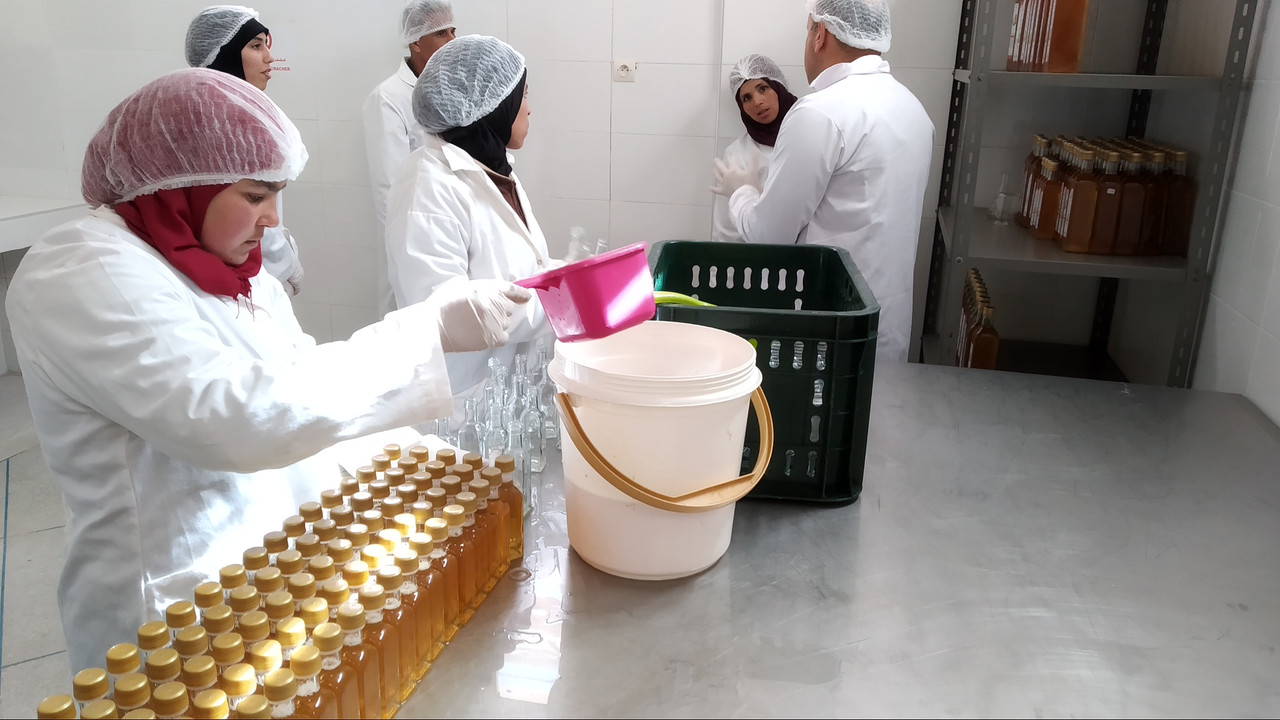 During this day, we are kindly invited for breakfast and sugary mint tea before a visit of the production process infrastructure of the apple vinegar. I am surprised about how dedicated and professional the cooperative is: everything is clean, organized, and each member of the cooperative knows what to do. In the building, a light apple smell follows us while we are taking a look at the tanks and presses. Our questions dealing with their daily routine or the process of making apple vinegar are answered.
This human-sized cooperative is located in an idyllic plateau in the middle of the mountains in a remote location that makes the work of these women even more meaningful.
From my personal point of view, the discovery of a cooperative dealing with apples was a first experience even though I come from an apple-producing region called Normandy. I was familiar with the culture of apples since I grew up in the countryside surrounded with apple trees and cider production. Here in the Anougal village, the cooperative is becoming the economic center, and it is noteworthy that this project is carried by women. This a wonderful step forward for women's autonomy in rural villages.