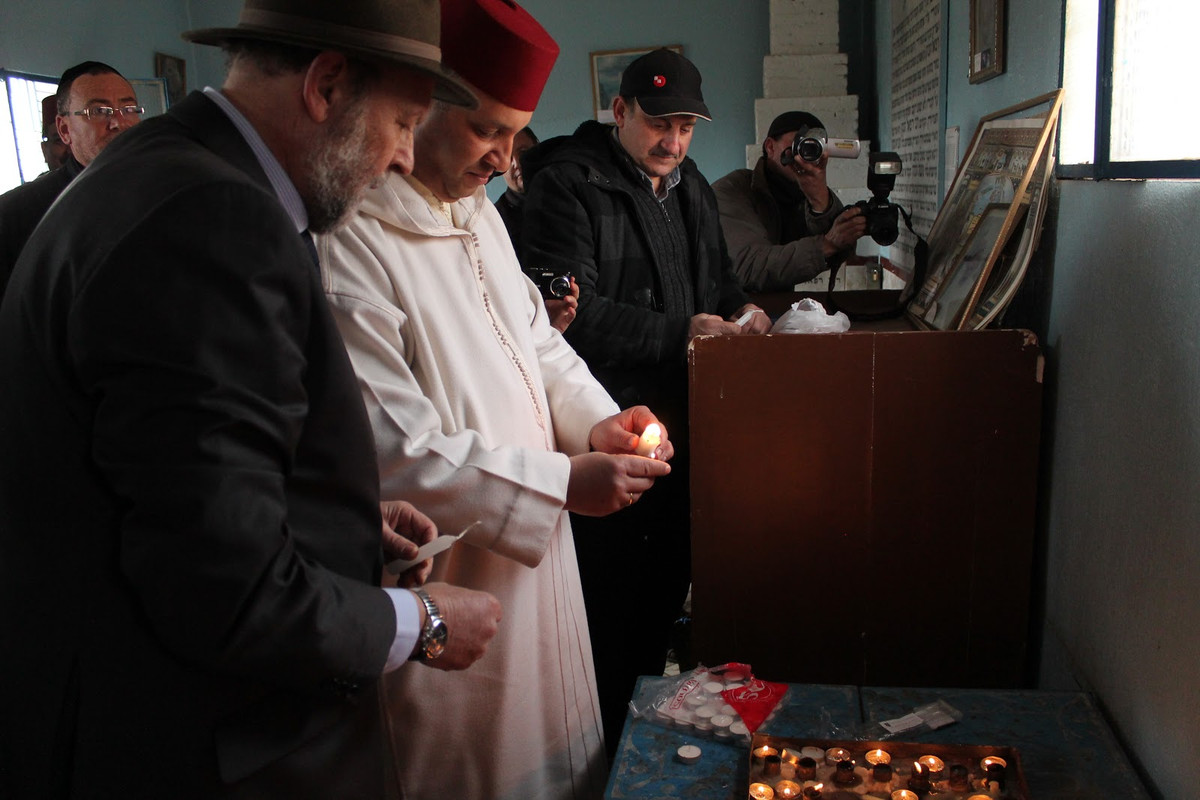 Morocco is home to a rich multicultural mosaic of languages, ethnicities and religions; both geographically and culturally, the Kingdom sits at a crossroads between Africa and Europe. In Morocco, cultural activities are to be advanced simultaneously and in tandem with human development.
HAF and local communities are taking immediate action to preserve Morocco's multicultural past and record the memories of peaceful coexistence and intertwined history among its Muslim majority together with minority Christian and Jewish communities. HAF and local partners intend to promote this history, particularly among Moroccan youth, in the hope of reframing discussions of interfaith relationships in North Africa and the Middle East.
Impact and the Future:
Through our project, "House of Life" HAF manifests inter-religious partnerships as it constructs tree nurseries and builds community capacities in organic agriculture. "House of Life," a term which denotes a traditional name for a Jewish cemetery, facilitates the free loan of land adjoining Jewish burial sites in order to establish organic tree and medicinal nurseries for the benefit of neighboring Muslim farming communities.
In 2012, the House of Life pilot project was established at Akrich, Al Haouz province at the site of the 700-year-old tomb of the healer Rabbi Raphael Hacohen. Since then, HAF has planted 150,000 almond, fig, pomegranate, and lemon seeds, which have reached maturity and now are maintained by about 1,000 farmers and 130 schools. With partnerships, HAF can grow new nurseries on land contributed by the Moroccan Jewish Community near the burial sites of their revered saints.
HAF has preserved three cemeteries in Essaouira – one Muslim, one Christian and one Jewish – including clearing, planting and restoration activities. By offering educational presentations and cemetery visits, HAF has increased the awareness of Moroccan history of unity and diversity among 450 local youth. One hundred and twenty members of civil society organizations participated in capacity building during the cemetery restoration project.
Also in Essaouira, HAF and local partners have developed proposals to restore the Franciscan Church in order for them to serve as space for local civil associations to meet and work. Partners have also identified various mosques, madrasas and zawiyas for renovation. We have also developed proposals for intercultural dialogue. Please contact HAF for more information.
Resources
– Akrich Half-Day Trip Booklet
– House of Life Interfaith Nurseries Brochure 2023
– Maison de Vie projet de pépinières interconfessionelles – Brochure 2023
– Akrich Nursery Booklet_Arabic
– HAF Proposals that Integrate Interfaith, Multiculturalism and Development
– In Morocco difference is a strength
– Maison De Vie Une initiative interculturelle de pépinières d'arbres bio de la Fondation du Haut Atlas
– House Of Life Intercultural Organic Tree Nursery Initiative Led by the High Atlas Foundation
– Lending Land to Enhance Life
– A Fresh Template for Changing Realities
– Un Projet Paradigm pour L'avenir
– A Paradigm Project For The Future – Location: Morocco
– Moroccan Jewish Community Promotes Interfaith Harmony Via Development Projects
– Community Mapping In The Mellah Of Marrakesh
– The Moroccan Approach: Integrating Cultural Preservation and Sustainable Development
– Muslim-Jewish Goodwill Blossoms in Morocco
– Interfaith Initiatives From Morocco To Jerusalem "Dialogue By Design"