LOST AND FOUND
By Camelia Harkousse
HAF Intern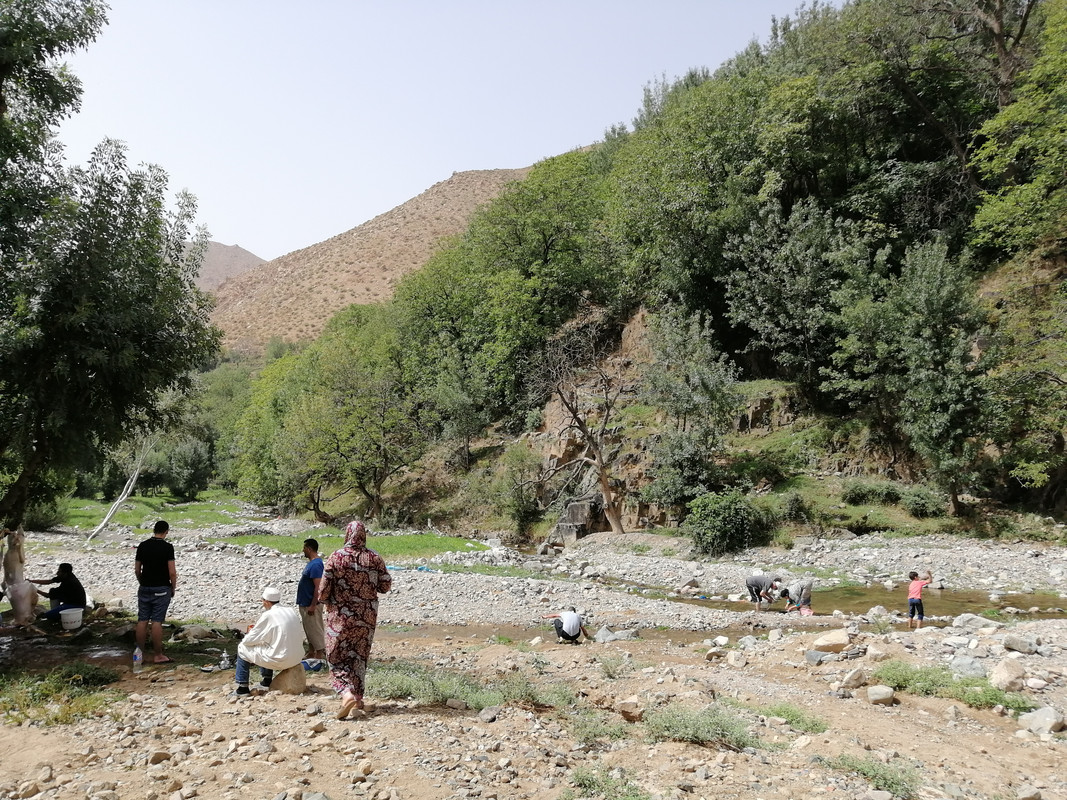 What a better way to connect with your roots and Moroccan-ity than celebrating Eid al-Adha with Moroccan Amazighs in the High Atlas Mountains? Eid al-Adha is one of the most important religious celebrations in Morocco and how it's called here is a great indicator of that; "Eid Makourne" (Eid al-Kebir) meaning Greater Eid.
One cannot deny the unique touch that Morocco adds to everything and it is much more apparent in the rural areas. Spending the Eid in the High Atlas Mountains (Amsouzart) was exceptional and wonderful to say the least, from buying the sheep –the sacrifice- to enjoying the countless delicious Moroccan Eid dishes with the family and neighbours.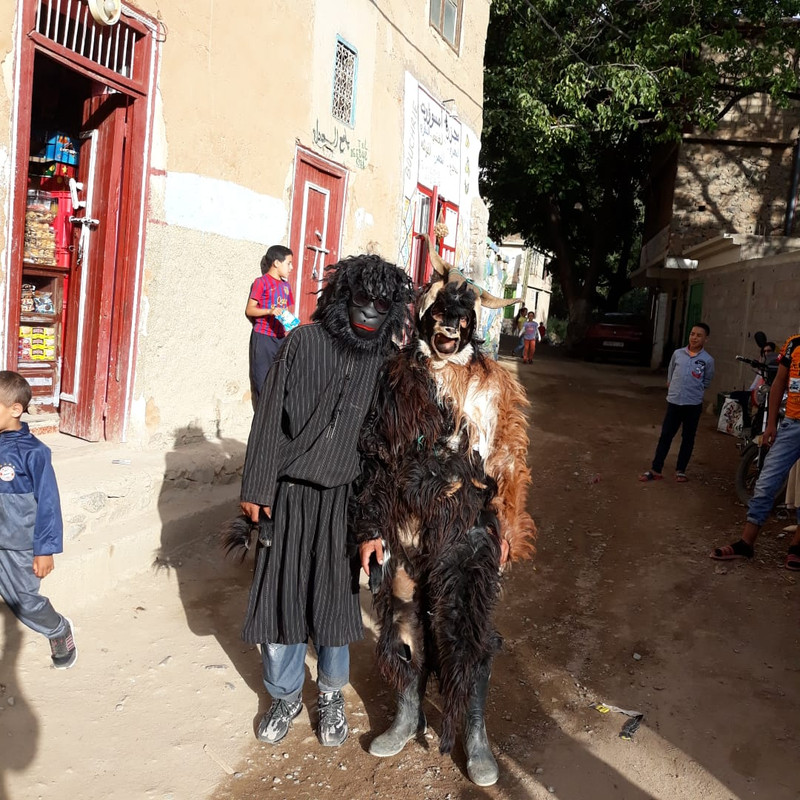 I had the privilege to share this experience with my dear parents. Everything about our Eid was different than any other we've spent in the past. We were caught in a unique, distinctive atmosphere, an energy that made us enjoy everything about Eid including the arduous work that it requires; prepare Eid breakfast, preparing the sheep, cleaning, cutting meat and finally cooking.
The celebration lasted four days, with families exchanging plates of cooked Eid meat in various ways. Wishing a blessed holiday and kissing everyone you meet, strangers coming together as if they were a big happy family. This is the Eid spirit in the mountains. I've witnessed "Bouilmaoune" or "Boujloud" for the first time ever after hearing about it since I was a little girl. It is a celebration that takes place after Eid day, where a bunch of men dress like clowns with sheep or goat skin and a head decorated with goat's horns or a sheep's face. This celebration disappeared in most of Morocco but still deeply rooted in Souss area, High Atlas and Anti-Atlas.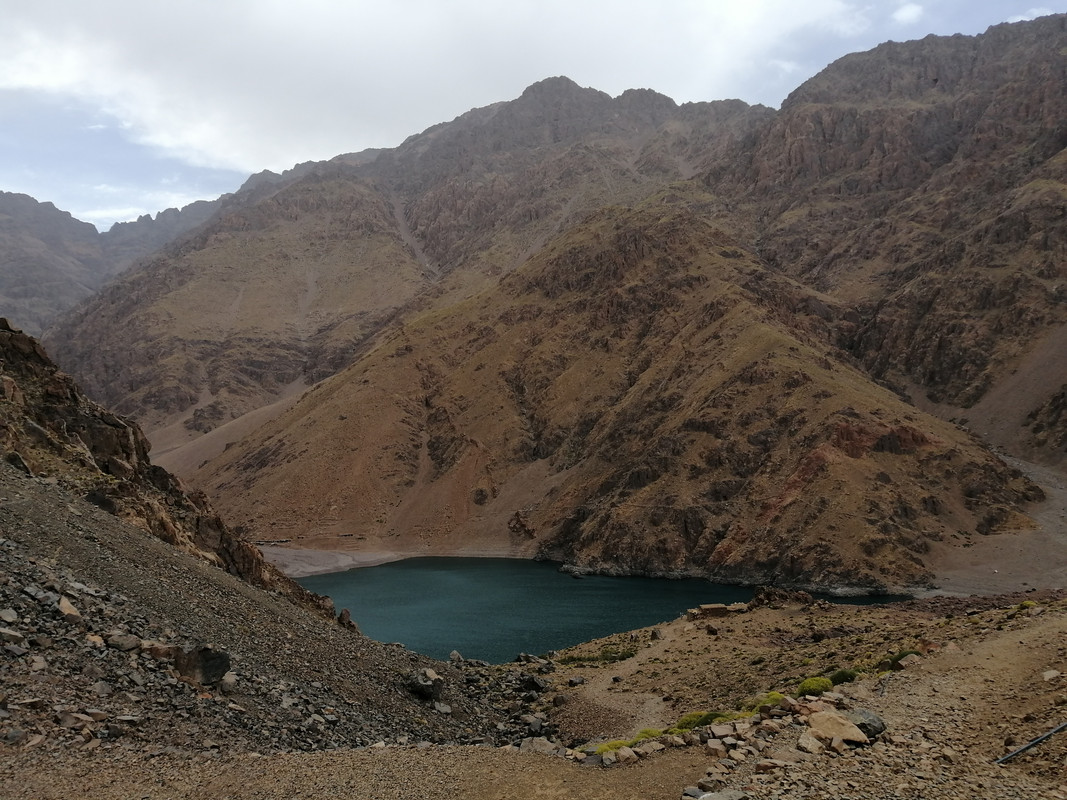 To compensate for all the meat we've eaten, my parents and I went on a seven hours' hike to Lake Ifni, a place known for its unique, marvellous landscapes. On our way there, at one of our stops to take some time to rest and catch our breath, distracted by the rain and some strong feelings captured by the marvellous landscapes around us, we left behind a handbag on a bolder; a bag that contains all of our money and personal papers and belongings (ID's, Visa cards, cash…).
Walking on a stony, hard track, focusing on each step we take on the slippery rocks, praying for the rain to stop. We were interrupted by the cries and whistles of two young men on their mules. "Is this your handbag?" They shouted. Surprised and completely oblivious to what is happening, we saw our bag in their hands. We couldn't believe that we got it back without a single thing missing from it.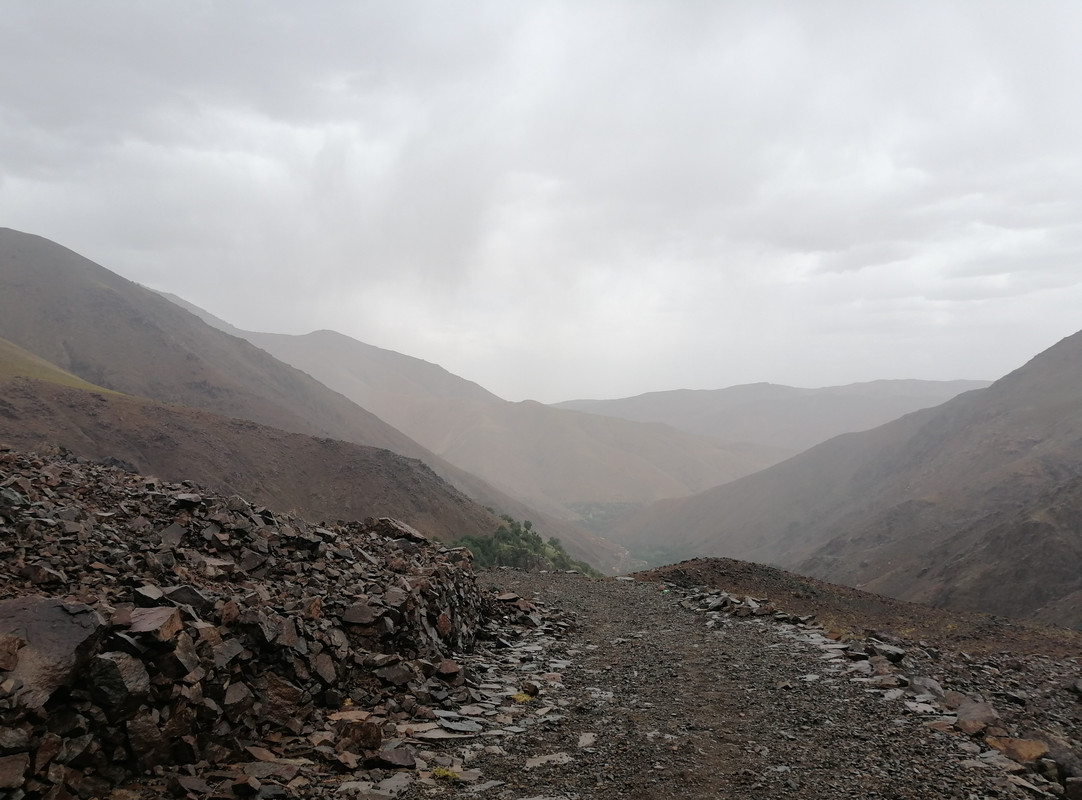 "Lost and Found", it wasn't our bag that was retrieved that afternoon but our faith in humanity. Our hope that honesty and honour still exists in today's world. Thank you High Atlas Mountains.