HAF intern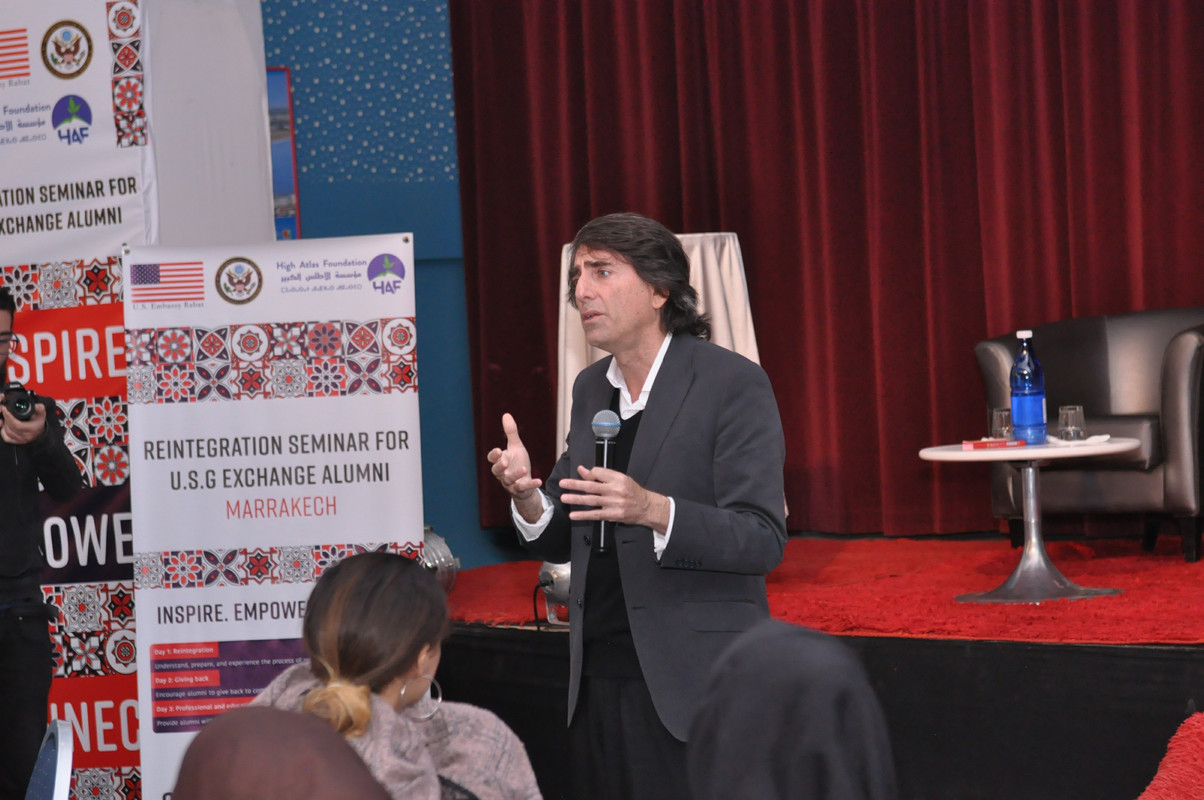 Last week I got the chance to take part in some of the program of the Alumni Seminar. From the 6
th
to the 10
th
of the November, 55 youth from all over Morocco who participated in the different U.S. Embassy exchange programs met at the Hotel Dar Atlas in Marrakech to share their experiences and discuss how they can use it to contribute to social development in their home country. The Seminar was facilitated by HAF and included perspectives on sustainable community development.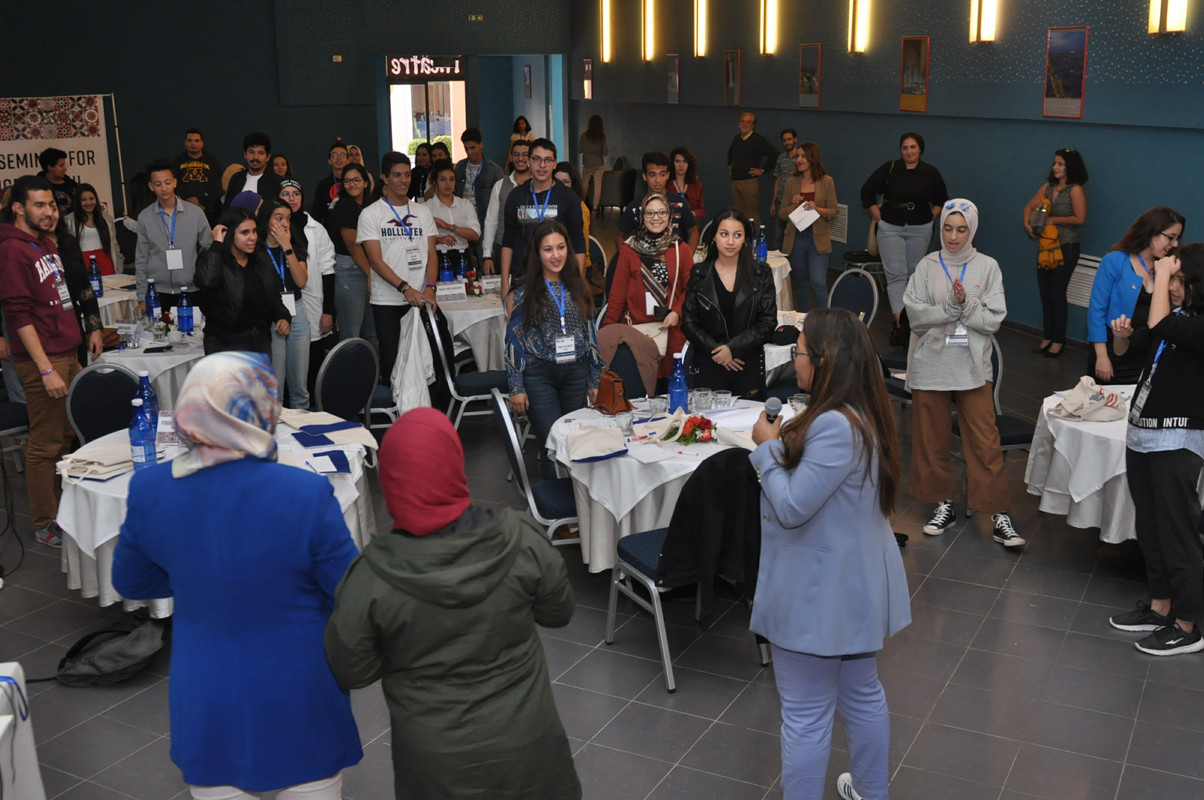 I went there on Thursday, November 7 together with my colleagues Ibtissam and Fatima Zahra to hear their presentation on empowerment. The objective of the session was to give the participants a short overview about the HAF empowerment workshops as well as to show them some of the exercises in practice. In only one hour Ibtissam and Fatima Zahra showed us the different components and pillars of empowerment and shared with us some of their experiences and success stories. One of them which remained in my mind was when Ibtissam met one of the women who participated in a workshop some years later and she told her: "Hello, you know what? We started an agricultural cooperative."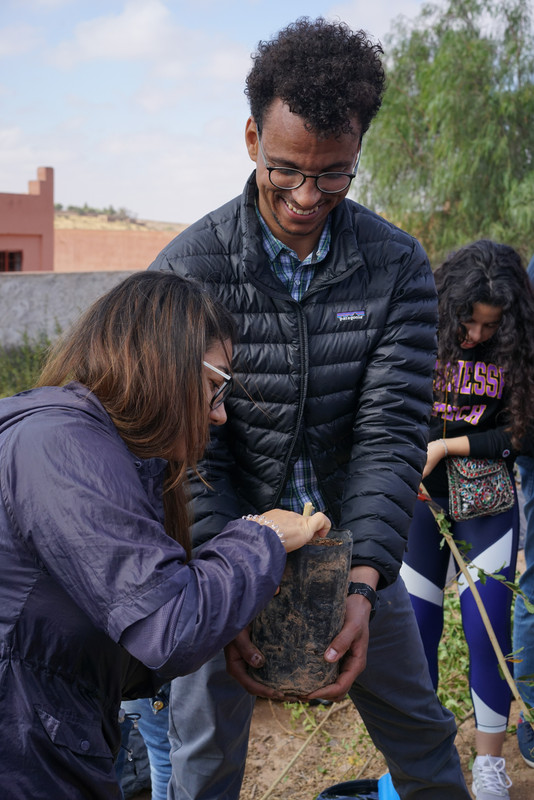 My second day of the Seminar was on Friday, November 8th, where I could participate in one of the field visits organized for the Alumni. The visit to the inter-religious organic fruit tree nursery was conducted by my colleague Said as well as HAF president Yossef. It was exciting to hear the story of this special nursery and plant some pomegranate cuttings and walnut seeds with all these motivated young people. Yossef gave some interesting insights about the challenges of creating a sustainable future for Morocco and it was obvious that it inspired many of the participants to think about their own role in it. Some of them now want to organize tree planting projects for their own community.
A very interesting aspect of the nursery is its intercultural approach, as it brings together people from different religions. Located at the 700-year-old burial site of a Jewish saint the land was donated by the Jewish community and now is maintained by Muslims living in the area. Every year many pilgrims visit the place – not only Jews but believers of different faiths. The trees which grow in the nursery are mainly distributed to schools for free as, according to the Jewish belief, the products which come from that cemetery are not supposed to generate any profit.
Back in Marrakech the Alumni shared their experiences of the field visits – two more trips had been conducted at the same time: one visiting a women´s cooperative and one for planting trees with students of a primary school. It was truly moving to see the Alumni talk about their different experiences and how it helped them to rethink their role in society and see them selves as agents of change. One of the participants said that she never got the chance before to talk with rural women at all and another mentioned that her encounter with the rural school children made her realize her own pre-assumptions, which made her completely underestimate rural communities.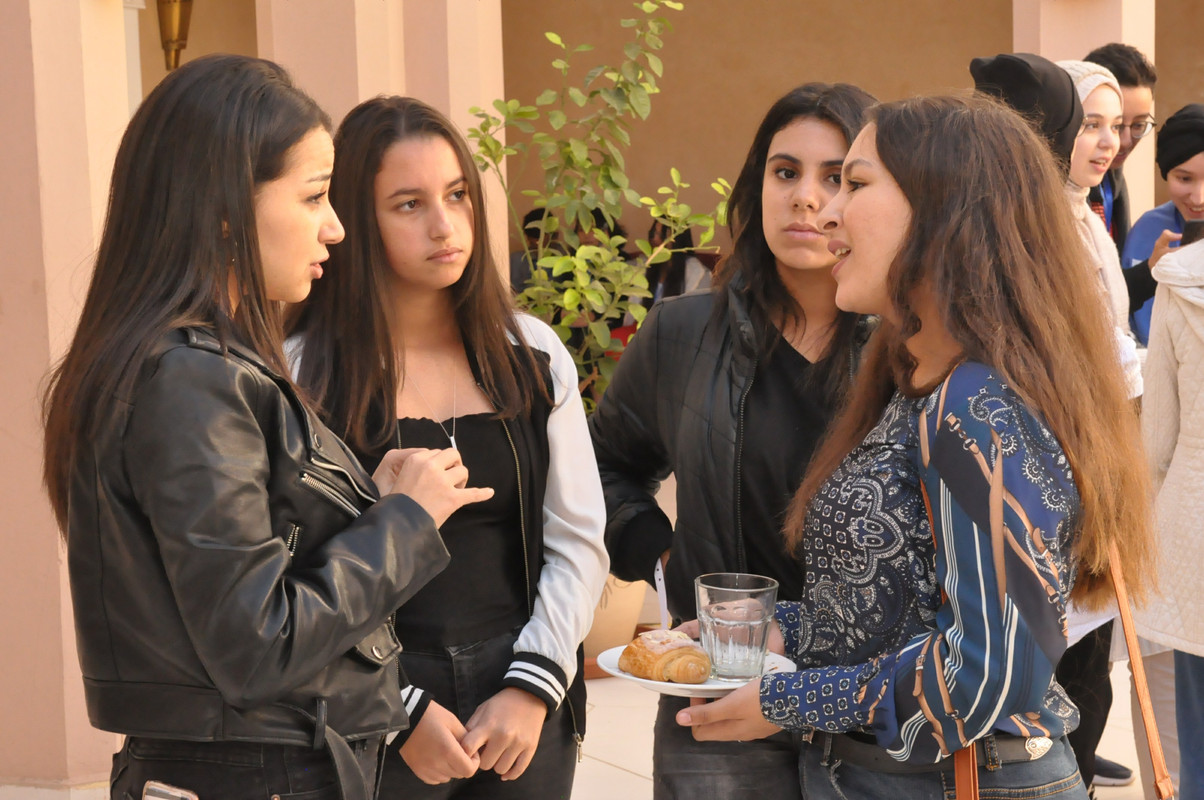 The day ended with an inspirational speech of Yossef who talked about the importance of community participation for all projects to achieve sustainability. The Alumni gained a lot of experience and inspiration at the conference and so did I.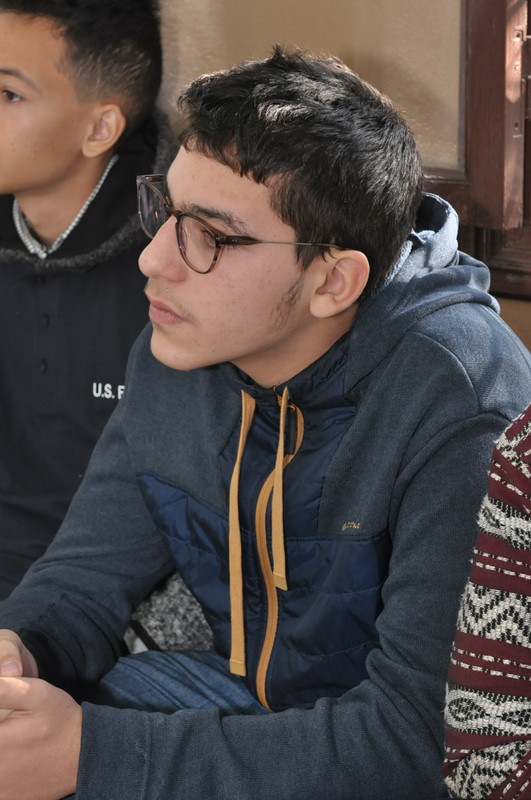 Thank you to the U.S. Embassy in Rabat for its dedication to its Alumni long after they return to Morocco, and to Legacy International for its longstanding commitment to international dialogue and inspiring people to achieving sustainable change.