HAF Volunteer
On February 28, I went on with HAF staff member Hajiba and Mohammed, another volunteer, to the Illou private school to present two workshops on global warming. We were welcomed by the Director, Mrs. Illou, before going to a classroom where we met about 30 second-year students. During the workshop, Hajiba presented the different aspects of global warming and its effects on the environment, such as the higher temperatures that cause drier summers and therefore wildfires. The eager students participated actively in the discussion by evocating terms with which they are familiar: CO2 emissions, recycling, renewable energies…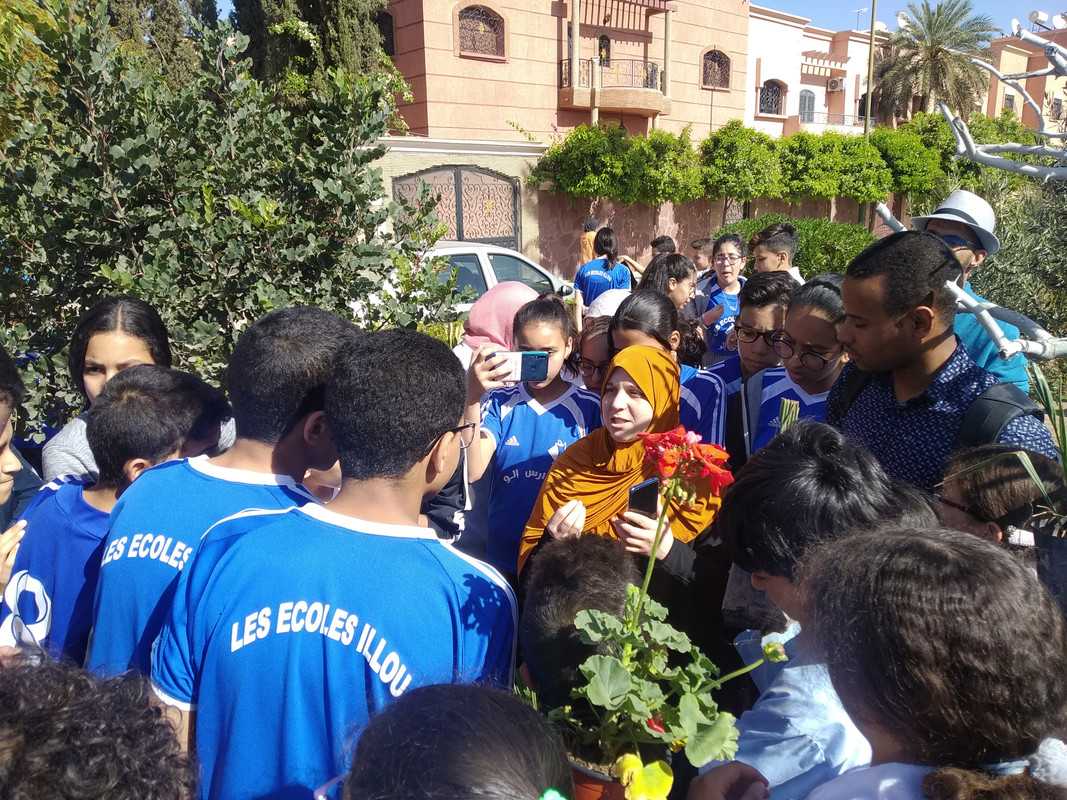 After this first workshop, we went straight to another room where a group of primary school pupils was waiting for us. Mohammed led there his very first workshop in front of a passionate young audience. At this age, the schoolchildren have only a bit of an idea of what global warming is, but they still have already heard about it, thanks to awareness campaigns, television, or their family. None of them were afraid to take part into the dialogue; they were all eager to participate.
After this second activity, we planted trees in front of the school with both classes. The children were very happy to put into practice what they had just learned: some were digging holes, some watering the plants, and others planted the trees and flowers.
As part of a series of plantings executed during the green week (from 24 February to 1 March), initiated by AESVT Morocco, the goal of this event is to raise awareness on the importance of trees and their roles in ensuring revenues for rural families or creating oxygen from carbon dioxide.