Earth is greatly negatively affected by climate change. This is observed through rising sea levels, hurricanes, floods, forest fires, and other adverse environmental impacts. Immediate measures must be taken to mitigate or adapt to climate change and save the Earth.In this regard, the High Atlas Foundation (HAF), in partnership with Ecosia and Moroccan stakeholders such as the High Commission of Water and Forests, local cooperatives and associations, Child Protection Centers of the Ministry of Youth and Sports, and universities, are partnering to implement and manage 11 organic fruit tree nurseries. The goal is to produce and distribute some 2.44 million organic fruit trees over the next two years.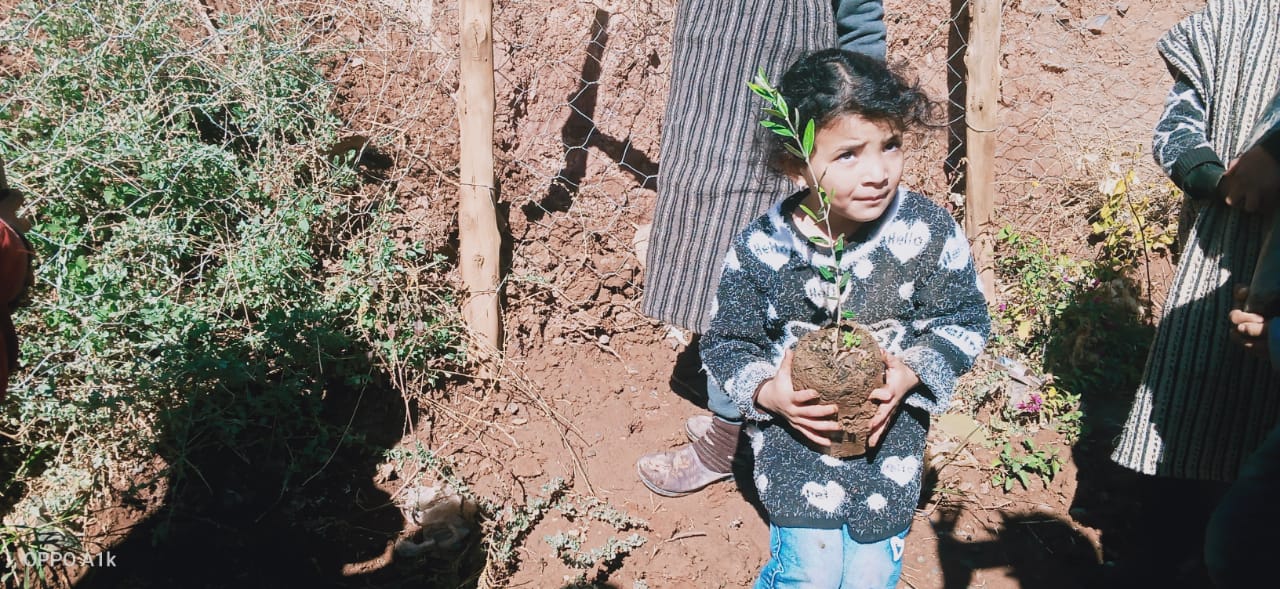 So, how can these trees contribute to maintaining the ecosystem and protecting the Earth? Here are a couple of examples:
Planting trees can help reduce runoff and erosion by obstructing rainfall and flow. Trees play a key role in enhancing environmental performance because of their ability to store carbon and form ecosystems. This also reduces the concentration of greenhouse gases in the atmospher Trees take carbon dioxide from the atmosphere and store it, reducing pollution and the threat of global warming.
Planting organic fruit trees helps preserve the soil through the trees' root systems. Tree roots improve the cohesion of the soil, thereby enhancing its mechanical properties and allowing the earth to consolidate. This also plays a role in the thermoregulation of the
Why is the High Atlas Foundation involved in organic agriculture in the nurseries? And how does this plan contribute both to efforts to reverse climate change and to the socio-economic development of Moroccan society? Here's our take:
Organic agriculture contributes to sustainable development by protecting the environment, reducing soil erosion and desertification, reducing pollution, improving biological diversity and productivity, and it also promotes good health.
HAF nurseries recycle materials and resources as much as possible using organic fertilisers, substituting for the use of chemical pesticides. They also cultivate high quality, disease-resistant seeds, select high quality soil for agriculture, ensure that trees are regularly irrigated, and engage in the periodic monitoring of tree growth and weed removal.
HAF aims to develop economically villages throughout rural Morocco. We help at-risk villages by planting trees on their land with the intention that, in the future, these trees will become a source of income. By planting trees and working the land, instead of leaving it bare, these projects not only contribute to sustainable economic development, but also to natural heritage preservation efforts. This is why HAF nurseries distribute to local partners in various geographically diverse provinces (i.e., Fes, Azilal, Al Haouz, Oujda): to bring our trees closer to the population for greater short- and long-term impact on people's lives.
Moroccans recognize the land of their parents and grandparents as a major part of their identity. This land and its utilization is an expression of themselves and their family ancestry. Planting trees in these spaces is a way to preserve the land for future generations.
Organic agriculture contributes to sustainable development, providing an ongoing source of income for families and ensuring the sustainability of farms and orchards from one generation to the next, thus conserving earth's natural resources.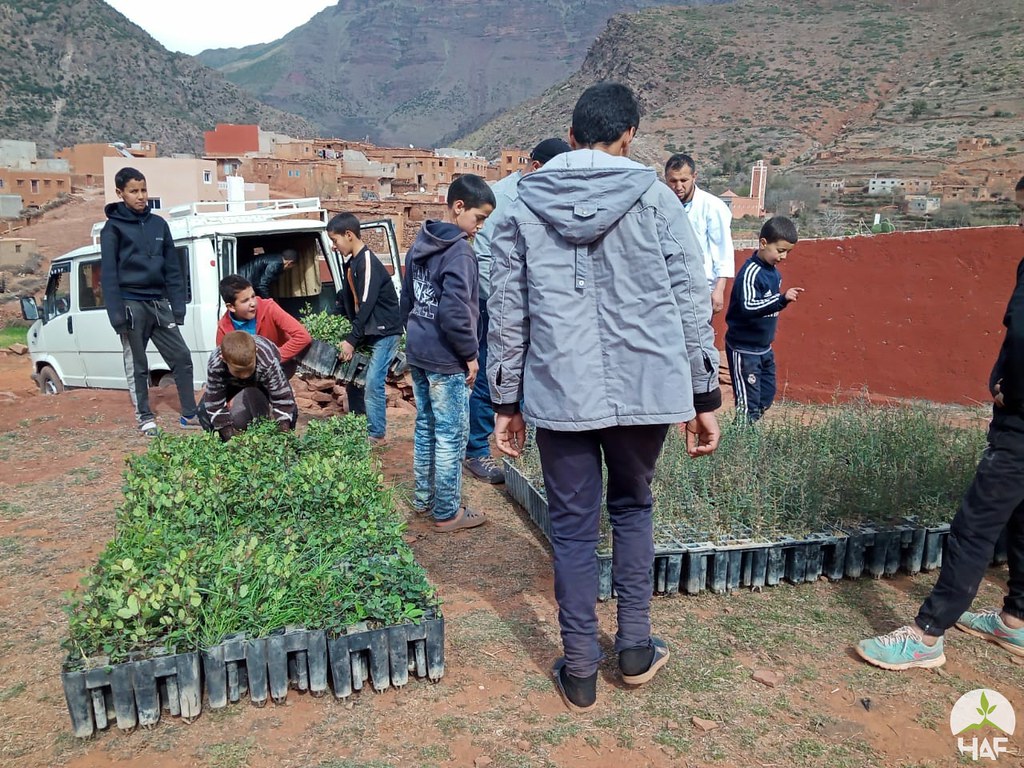 We live on the same earth, and we need to share in common efforts that bring us closer to one another and our planet–something that strengthens our global kinship. This is why HAF plants trees in partnership with local communities–with associations, cooperatives, farmers, schools and other public institutions. To us, planting trees together is an unwavering symbol of solidarity, kindness, care, and action.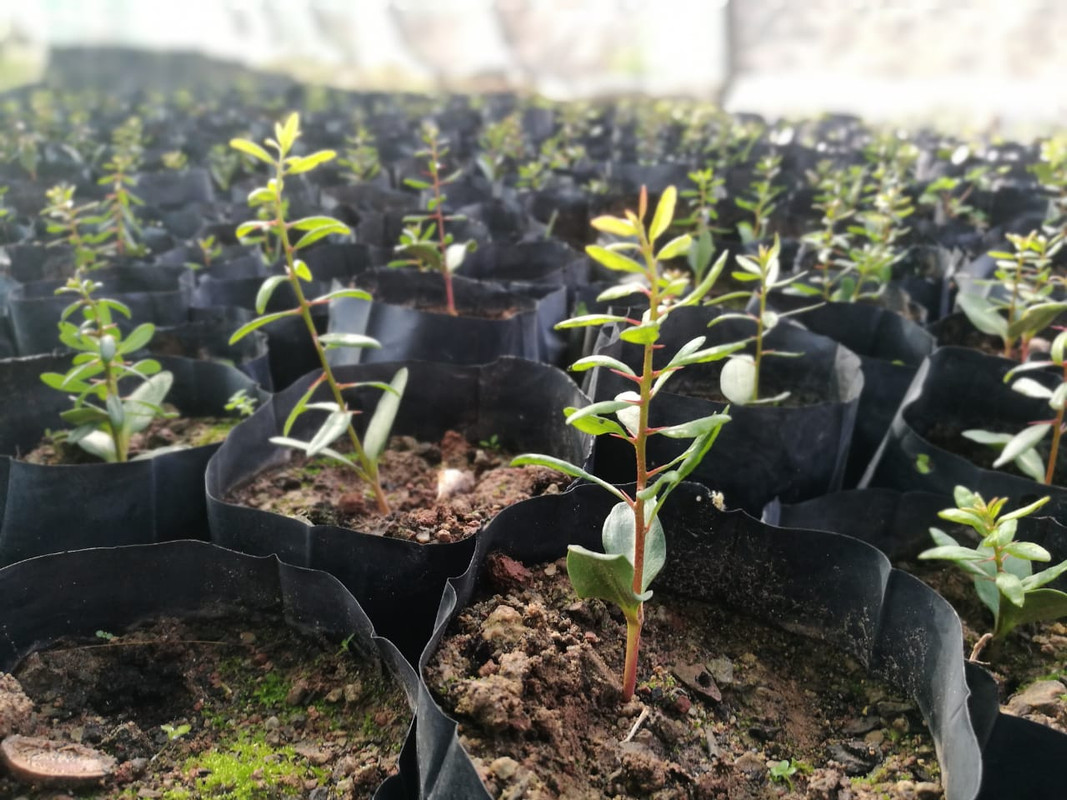 It was when I started working with HAF and gaining literal hands-on experience in organic agriculture and with planting trees in and alongside rurals communities that I began to really understand ecosystems and the complex and brilliant importance of trees in our lives and our world. Truly, there is a big difference between studying biology at the university and applying it to everyday work and life. So please, we hope you will join us in spreading the message, growing our kinship, and planting trees to create the best future we can–together.