This past Sunday June 9, 2019, HAF's President, Dr Yossef Ben-Meir, with fellow HAF staff and interns from the University of Virginia, gave a talk with a group of students of Moroccan Jewish origins who are on a visit to Marrakech within a program of Open University. The students are on this visit to learn about Moroccan multiculturalism and about the role that youth plays in the sustainable development. At the beginning of Dr. Ben-Meir's presentation, he focused on the interest of the intercultural and interfaith dialogue and how they can help come up with concerted projects that can lead to sustainable development and how they can enhance livelihoods of people within communities.
During his talk, Dr. Ben-Meir gave an overall idea about activities and projects the Foundation carries out to the benefit of women, farmers, youth, school kids and little girls in a multitude of communities in Morocco.
Building on a long meaningful analysis of the economic situation of the marginal communities in the area of Marrakech especially in respect to agricultural speculations it became obvious to HAF that there is a great deal that can be done for change. It was then quite clear that if we could add all the layers of values such as providing fruit tree saplings, practicing efficient irrigation, securing organic certification, processing agricultural products, commercializing and getting into rewarding markets the economic situation and revenues will be highly improved.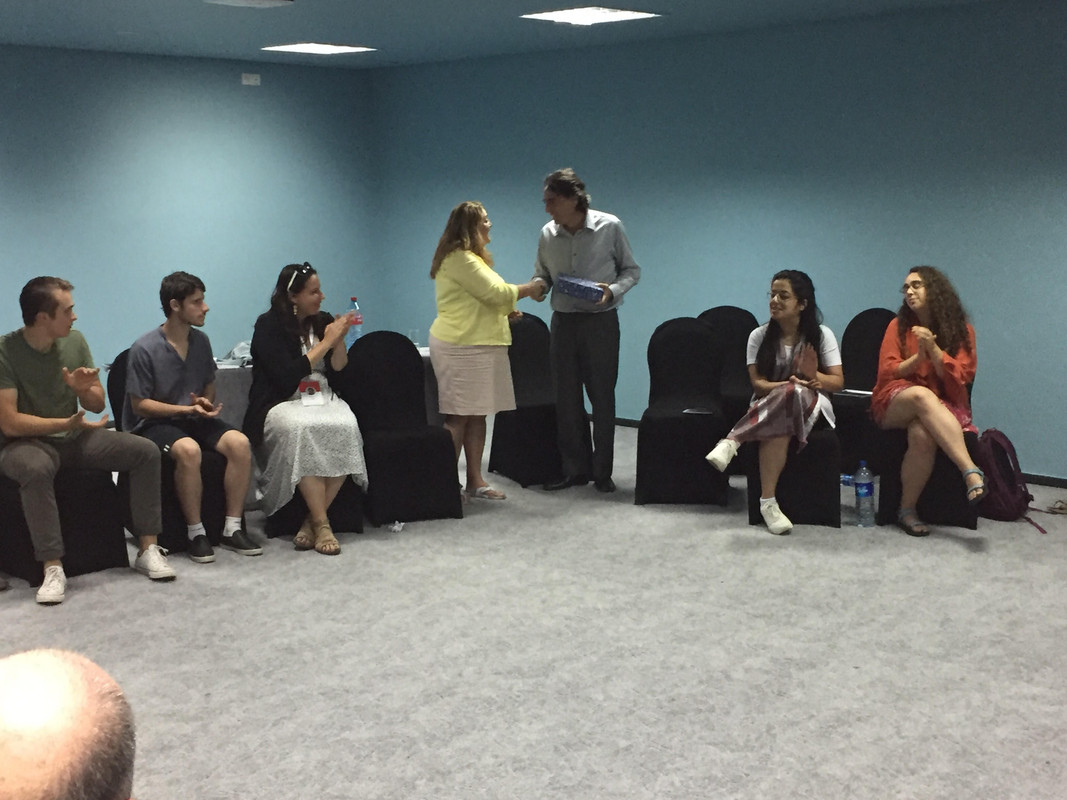 Before going into this process, HAF was convinced and had a strong trust that Moroccans are hard workers and all they needed is a little something to be launched; for instance a material to start, a workshop to begin, training, facilitations, seeds/seedlings, agricultural terraces…
The beauty of where we are – Morocco – is that all the fundamentals we need are in place, it is just about actualizing it and implementing…  Where is the button to push?