ACT4COMMUNITY FORUM: FIRST STEPS IN A NEW VOLUNTEER WORLD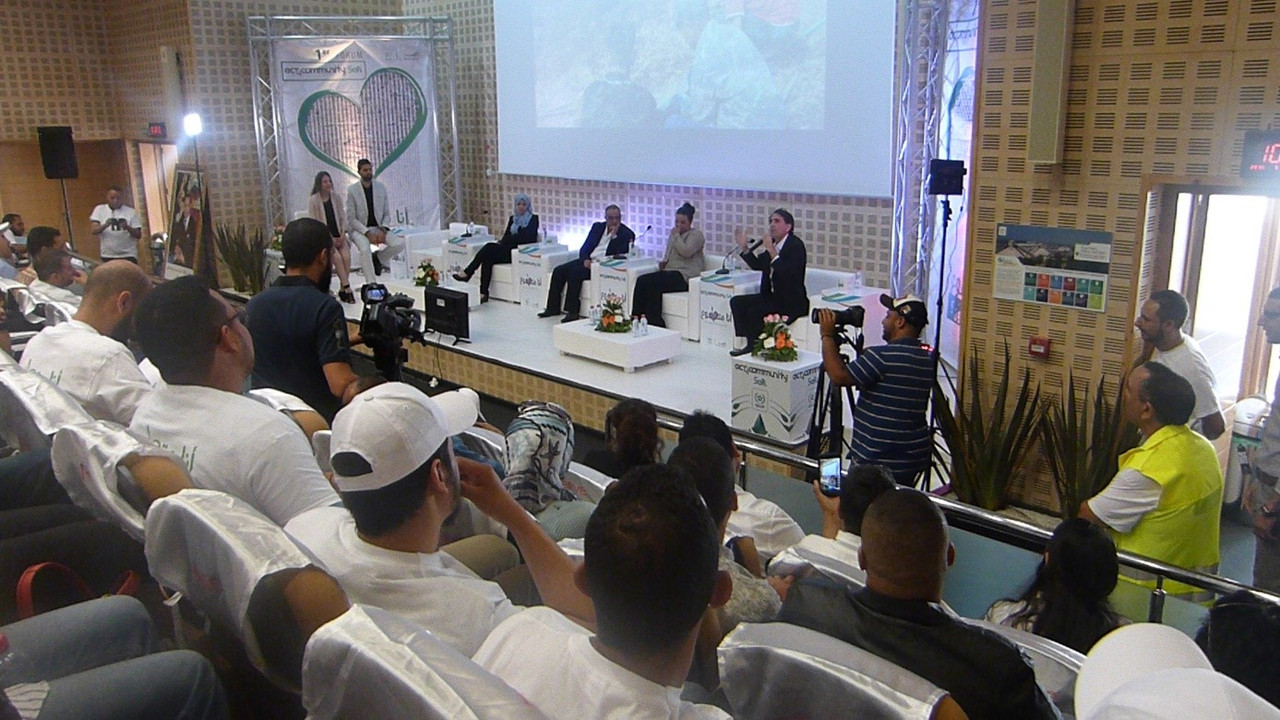 By Saloua Rmita
HAF intern from Eastern Mediterranean University in Northern Cyprus
—-
Office Chérifien des Phosphates (The OCP Group) organized an Act4Community Forum with its staff in Safi (Marrakech region) concerning their volunteerism to support civil society actions for human development. The aim of the Forum is to spread awareness and inspire volunteers to create change within their communities and country and assist them in implementing local projects to create sustainable development.
Dr. Yossef Ben-Meir, the President of the High Atlas Foundation, addressed the audience of the Forum to share his experiences volunteering in Morocco, starting as a Peace Corps Volunteer in the early 1990s.
Furthermore, he discussed people's stories and challenges in different regions of Morocco, such as lack of clean water and adequate schools. He insisted that the solution to these problems is to create more opportunities for people's participation and volunteering, and to call on other associations to follow the same path by encouraging their voluntary work.
My participation in Act4Community had a remarkable impact on me; I learned how volunteer work is significant not just for people who will receive it but also for volunteers themselves.
You can listen to Dr. Ben-Meir's talk here.  You can also give to volunteer training programs with Moroccan university students.