ACCOMPLISHING SUSTAINABLE SUCCESS THROUGH STRATEGY
By Eliana Lisuzzo
Development Manager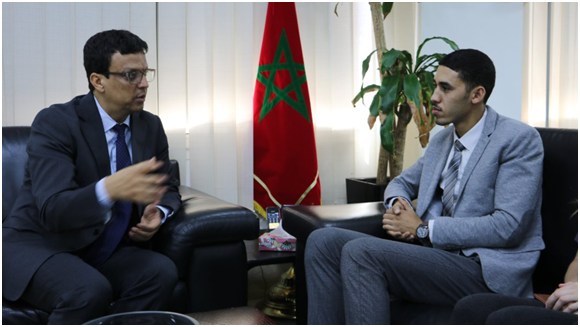 Working towards any goal—large or small; individually or through a team effort—requires an action plan that will lead to achievement. Particularly for large-scale, simultaneous projects such as those the High Atlas Foundation (HAF) and its partners facilitate in communities throughout Morocco, detailing an approach to implementation is vital.
On June 25, 2019, HAF staff met with Mr. Aziz Bounian, the Governor of Rhamna Province, alongside Si Abderrahim who is the President of Ait Taleb Municipality, as well as Si Lahcini, a member of Al Fath Association from Bouchan. The meeting's initial contents entailed an overview of HAF's mission and both past and current projects, especially those conducted in Rhamna since 2012. Mr. Bounian expressed his satisfaction and gratitude for the impacts made on his constituents and, as a result, suggested documenting an official partnership between the organization and his local government.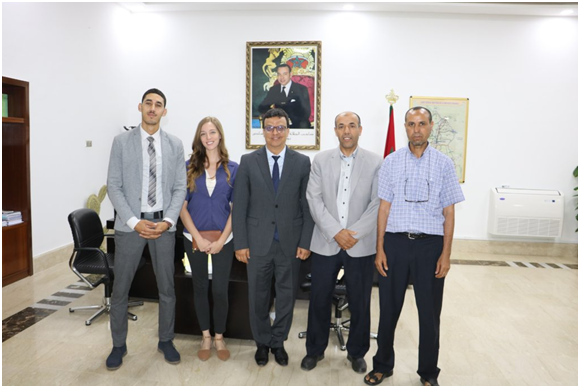 Impressively, he then emphasized the importance of working in collaboration to create a long-term vision and strategy. Thanks to one of HAF's Project Managers, Errachid Montassir, who provided detailed information on different initiatives and results, Mr. Bounian was able to more carefully consider Rhamna's most pressing needs and to decide on which should be tackled first. He enthusiastically listed women's empowerment, youth and school development, and agriculture as significant matters to be developed in the province.
HAF is excited for the opportunity to continue our work with Rhamna, soon in an official capacity, for the benefit of the local people. It will be a pleasure to partner with Mr. Bounian, share ideas, and jointly identify action steps for projects we will design. Our mutual aim is to create such strategies that will lead to the long-term vision of fostering ongoing socioeconomic success in the communities of Rhamna. In consideration of this meeting's outcomes, we look forward to all that can be achieved together in the future.