ABOGHLO WOMEN'S COOPERATIVE AND THEIR BUSINESS PARTNERSHIP
Camelia Harkousse
HAF Intern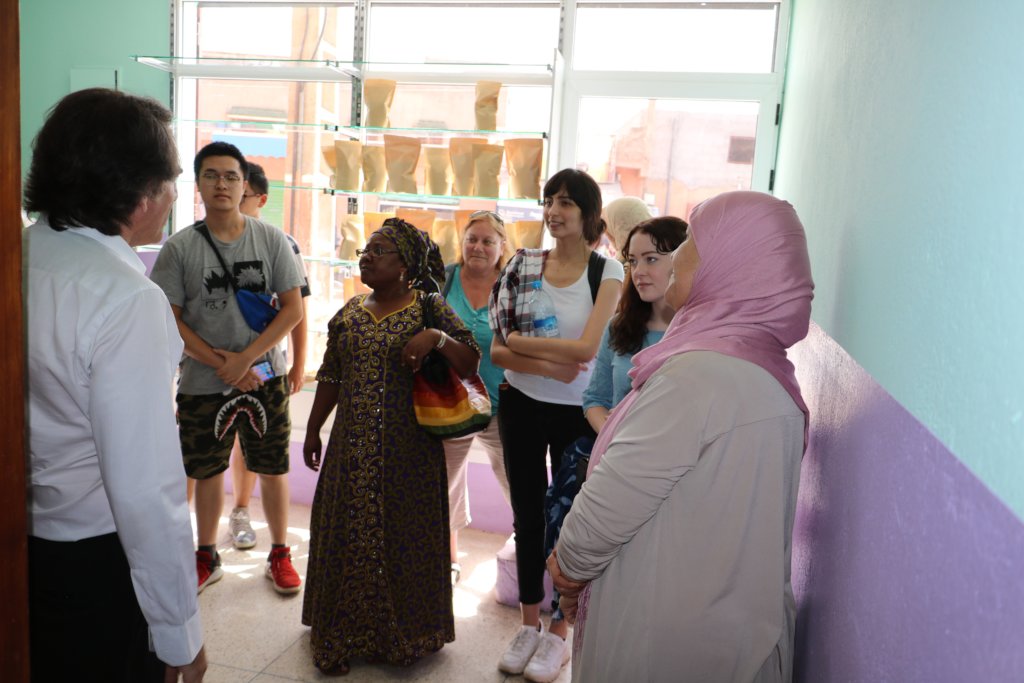 On Monday July 1st, a group of students who are on a conflict resolution and peace-building class at George Mason University (GMU) and their professor, accompanied by HAF President Dr. Yossef and HAF Director of Project Ms. Amina, visited the Aboghlo women's cooperative in T'nine Ourika. This cooperative could be stated as one of the success stories that HAF is proud of. In fact, after great efforts and continuous work, these women are now in partnership with an international French cosmetic company. This makes them the first women's cooperative in the whole area to sell its product directly to a trading partner without going through intermediaries. This way the value added coming from growing aromatic plants goes to the producers.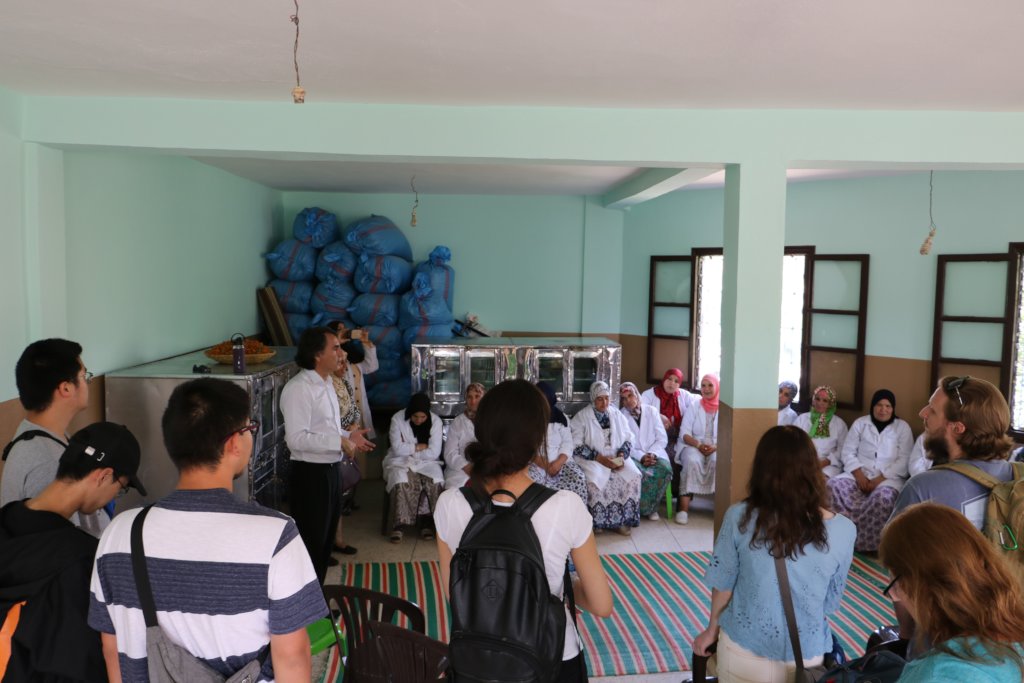 During the presentation made by the cooperative, Dr. Yossef told the women that visitors may think that this place has always been this way: nicely painted and looking like a business place with glass display windows in the front and a sign etc. The project took time and patience to grow and advance until the cooperative now cultivates, dries, and exports plant products to France. Preparing soil by plowing, sowing seeds and taking care of the crops was and still is a male domain in Morocco. However, these women did everything themselves including plowing, seeding, caring, harvesting and post harvesting. They are proud of it and all they want is to see their efforts fairly rewarded.
As one could expect in any partnerships, conflicts may occur between partners. During this visit, women raised the question about the prices if their product. The discussions engaged between the women, Dr. Yossef and Ms. Amina were a good opportunity for the GMU students to witness how they discussed the issue and how they worked towards a solution and a compromise to settle the problem.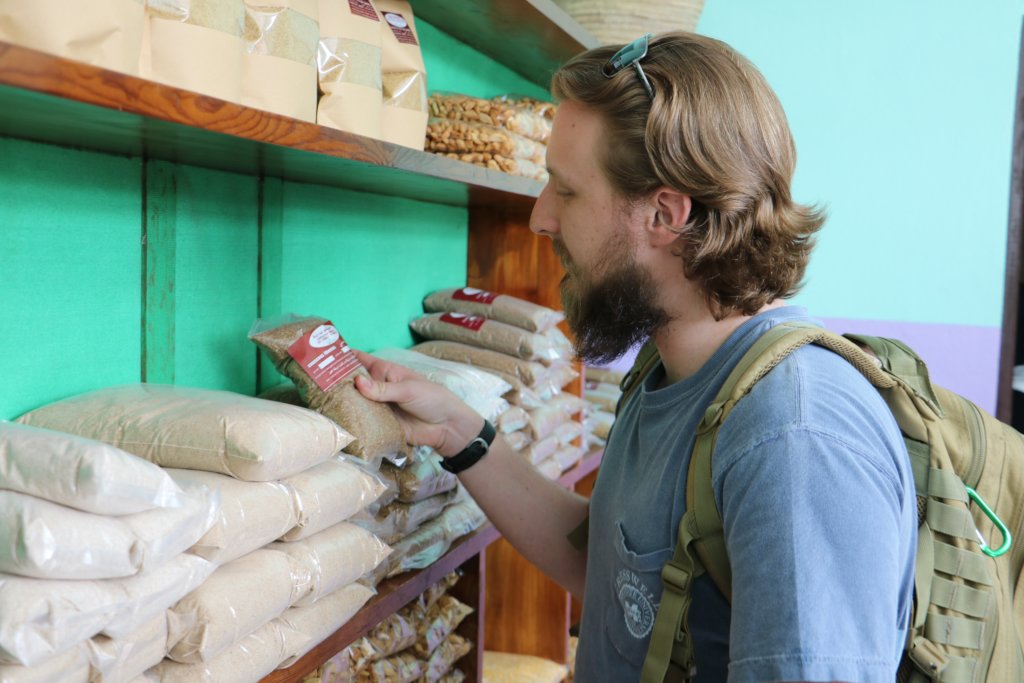 It was interesting to observe the approach and technique used by Dr Yossef as a facilitator, including asking personal questions, building trust, initiating conversations between GMU students and the women. Within the process, it was such a nice coincidence to find out that the students' supervisor and Rachida-the president of the cooperative-both have eleven years old daughters.
It was a good sign of group wisdom to hear one of the women members of the cooperative say: "In these situations it is normal to have these kinds of exchanges between us but always at the end we come together and settle on a compromise that serves the collective interest".
In the end, we all shared a meal prepared by the women of the cooperative and shared laughter and smiles as one of the GMU students stated: "We don't share the same language and it can be difficult to communicate, but a smile is worth a thousand words and it speaks more than words can ever do". One thing that we could agree on is how delicious the meal was; I couldn't resist not buying their cookies before leaving.